NEWS & UPDATES
CLUB UPDATE
January 3, 2022 ANNOUNCEMENT
Dear members,
Based on the information received from the Provincial Government and as we wait for guidance from the City of Hamilton, HSC has made the difficult decision not to proceed with Canskate programs Monday (Jan 3, 2022) and Tuesday (Jan 4, 2022). An update for Friday, Saturday and Sunday will come in the next few days.
This is a safety precaution that we have decided on as a Club.
PLEASE DO NOT COME TO THE RINK FOR CANSKATE.
We will be in touch as we learn more. Please continue to check your emails from or Canskate Director.
Please DO NOT email about refunds at this time as these emails will not be answered. Once we have more information from the province and the City, refunds will be addressed.
Thank you for your understanding and patience.
Stay safe and Healthy!
WINTER 2022 REGISTRATION
Registration for our Winter 2022 season opens December 1, 2021. Click on the link below for the Winter 2022 Schedule and Registration form. Or go to the registration tab to register online
Completed forms are to be emailed to hsc.admin@hamiltonskating.org
Payment is by etransfer to billing.hamiltonskating@gmail.com
Registration is on a "first come first serve basis" and space on each session is limited.
We look forward to seeing you on the ice this winter.
CURRENT COVID-19 RETURN TO SPORT PROTOCOLS ARE IN PLACE
OFFICE hours are:  DECEMBER 1 – 17, 2021
Tuesday – Thursday  4:00 pm – 7:00 pm
CLOSED FOR CHRISTAS BREAK
DECEMBER 20, 2021 – JANUARY 2, 2022
UPDATE: Proof of Vaccination Policy
As of September 22, 2021, HSC families and spectators, ages 12 and over, will need to show proof of being fully vaccinated against COVID-19 to access the Dave Andreychuk Mountain Arena and Skating Centre. 
Exemptions from the proof of vaccination requirement include:
Children under age 12.
Youth under age 18 actively participating in indoor organized sport, including training, practices, games and competitions. For example, sports league, organized pick-up sports, dance classes, martial arts, swimming classes. There is not an exemption for youth spectators.
Patrons with a medical exemption.
We recommend that members review these documents carefully
Province of Ontario: 
City of Hamilton         
https://www.hamilton.ca/coronavirus/proof-vaccination
Please follow our social media accounts for updates.
Messages
Mountain Arena and Skating Centre
Stoney Creek Arena
Programs not available at this time
Hamilton Skating Club Offers the Following Programs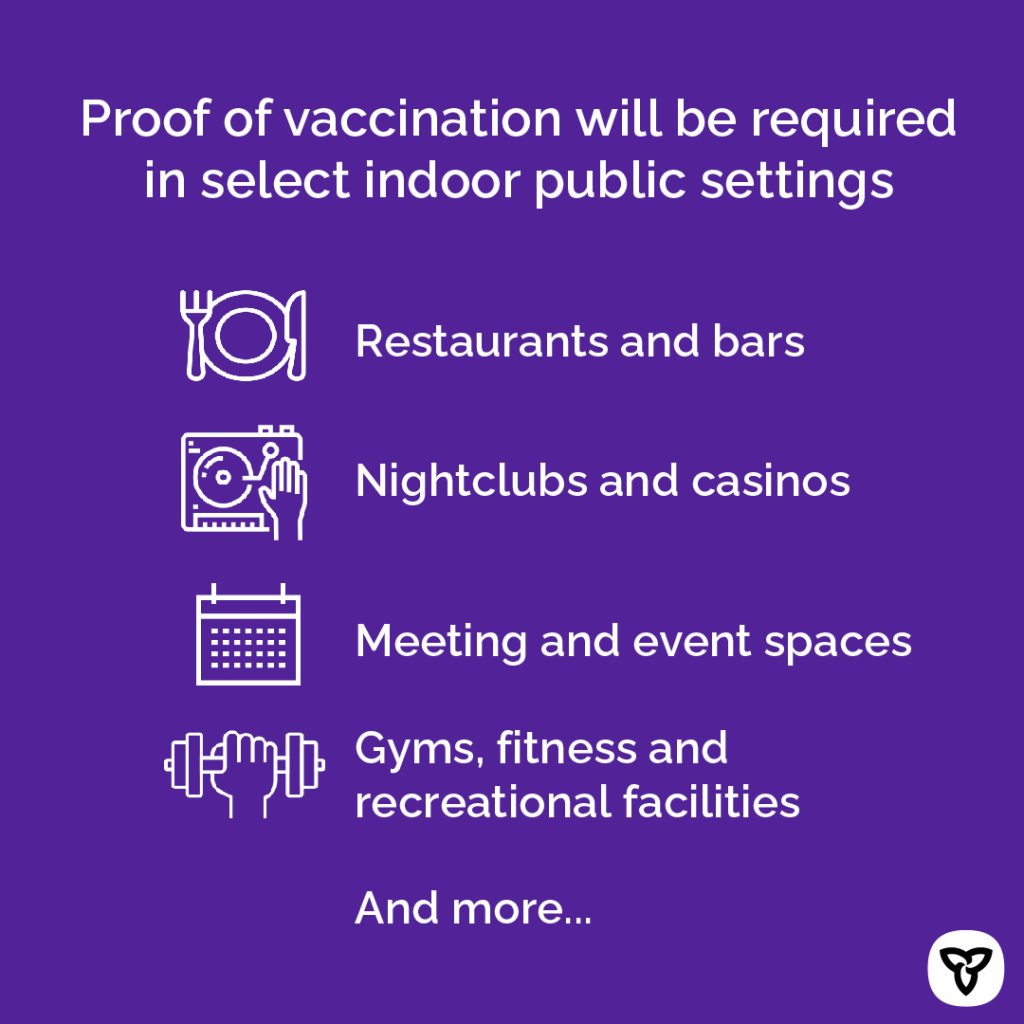 Proof of
Vaccination
As of September 22, 2021 at 12:01 am, Ontario
residents will need to provide proof of being fully vaccinated against
COVID-19, along with proof of identification to access certain businesses
and settings.